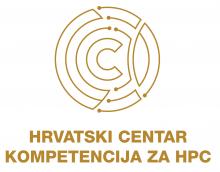 Event/Course Format
Online
Live (synchronous)
Sector of the Target Audience
Research and Academia
Industry
Public Sector
HPC Profile of Target Audience
Application Users
Data Scientists
Within this workshop, participants will learn about working on a computer cluster, how to store and prepare data for processing, selecting a software environment, running user applications through a job management system and monitoring the execution of applications and operation of computer nodes.
This workshop, free of charge, will be provided in Croatian, LIVE ONLINE using  Adobe connect communication platform. Participants will receive a link upon registration.
Event date: 3.5.2022 (10:00-15:00) & 4.5.2022. (10:00-15:00)
Prerequisites for participation in the workshop are possession of electronic identity in the AAI @ EduHr system and basic knowledge of working with the Linux operating system. For those users who are unfamiliar with the Linux operating system or are less familiar with it, we have prepared a short online course called "Linux for Isabella users". The course is intended for independent learning and participants can start attending the course at any time and go through the material at a pace that suits them. After registering to attend the workshop, interested participants will receive instructions on how to apply for this knowledge test course.
An important prerequisite for participation in this workshop for all registered participants is passing the knowledge test as part of the online course "Linux for Isabella users". The knowledge test must be passed by April 28, 2022, at the latest, and registered participants who do not do so by the specified deadline will not be able to access the workshop.