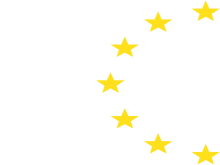 Event/Course Format
Mixed
Live (synchronous)
Level of Instruction
Beginner
Intermediate
Advanced
Sector of the Target Audience
HPC Profile of Target Audience
Application Users
Application Developers
System Administrators
Welcome to the 12th European HPC infrastructure workshop
The live event will be held in Finland in the city of Kajaani on 6 - 8th June 2022 and as a remote event on the Zoom/Event platform. The event is hosted by CSC - IT Center of Science.
The event will cover a number of interesting updates from various HPC sites around Europe and beyond; and some considerations about future developments in HPC. As a part of the workshop, there will be also a site visit to the EuroHPC pre-exascale LUMI data centre.
The workshop includes the traditional PRACE Session on Infrastructures on Thursday 9th June. 
Please note, that this is a by-invitation-only event. More information about the event is found on the tabs above.
Deadline for the registration is 6th May 2022.